Mason Nation United in Tradition
Today, Mason has several bustling campuses with an ever-growing student population from all 50 states and 130 countries. There's so much that unites this diverse community in the Mason experience, including one very particular thing: the university's numerous fun and quirky traditions.  
 "Patriots brave and bold!"
There's nothing like rocking out with Mason's Green Machine to "Onward to Victory!" by Michael "Doc Nix" Nickens to rally a crowd and spark school spirit. New students are taught the song during Convocation. You know all the words, right?  
Decorating George

 
Often draped in Mason gear and grasping green and gold balloons, the George Mason statue is a mainstay of the Fairfax Campus. To advertise activities or celebrate university milestones, student groups jump at the opportunity to dress and decorate George.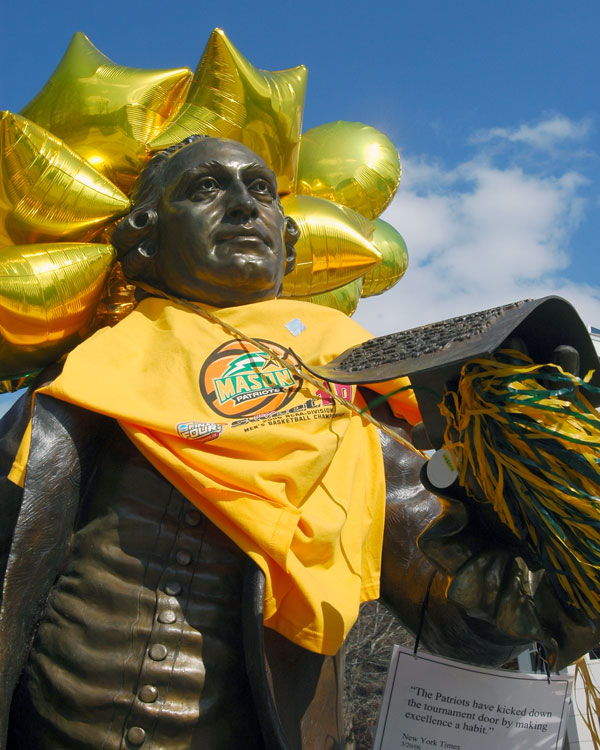 George in Mason Korea
Did you know Mason Korea also has a statue of our namesake? In 2019, the Mason Korea Parent's Association presented the campus with the gift of the likeness of George Mason. Unlike the Fairfax statue, this version holds a book in his outstretched hand; its pages inscribed with the George Mason University Alma Mater. 
The Magic Toe
Statue traditions include superstition as well. Students in Fairfax and Songdo often rub the toe of George's golden left foot on their way to class, especially before a big paper or hard exam. Why? For good luck, of course. On the flip slide, legend says that stepping on either of the plaques around the statue could mean you won't graduate in four years. Worse yet, a prospective student who steps on the plaque won't even be admitted.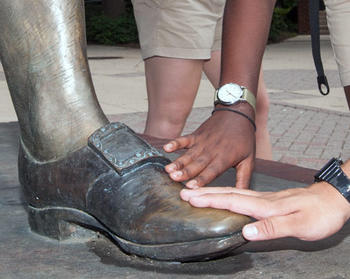 A Photo with George
During Commencement season, many new alumni and their families dash to Wilkins Plaza to snap a picture with the statue. Have you truly graduated if you haven't had your photo taken in your cap and gown with one of the best-known landmarks on campus?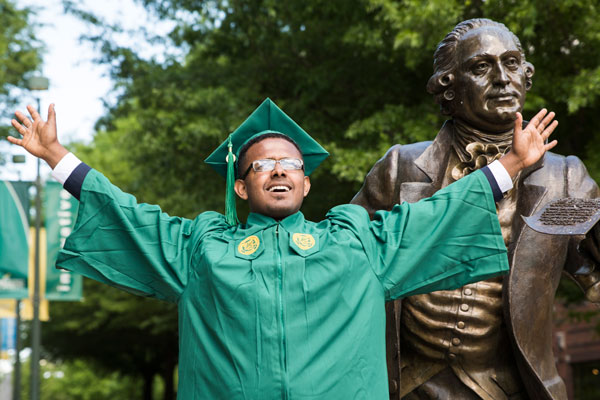 Winter Homecoming
This longstanding Mason tradition is uniquely nontraditional. For over a decade, the Mason community has turned out in full support each February (yes, February) for Homecoming. This winter celebration gives the Mason Nation the opportunity to gather and show their Patriot Pride for the university's prized men's and women's basketball teams.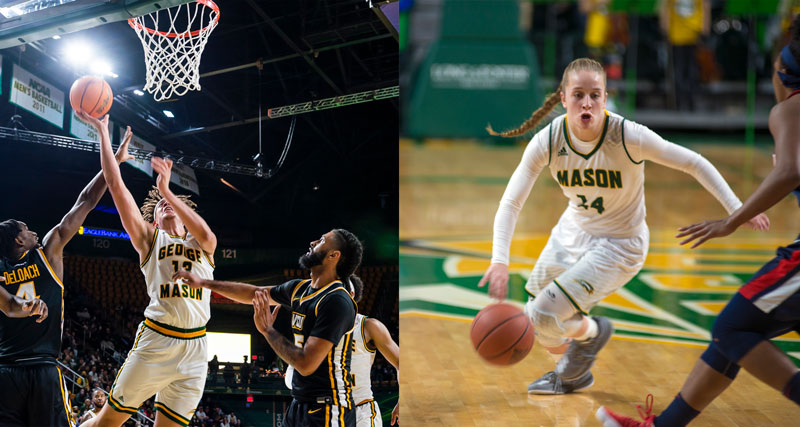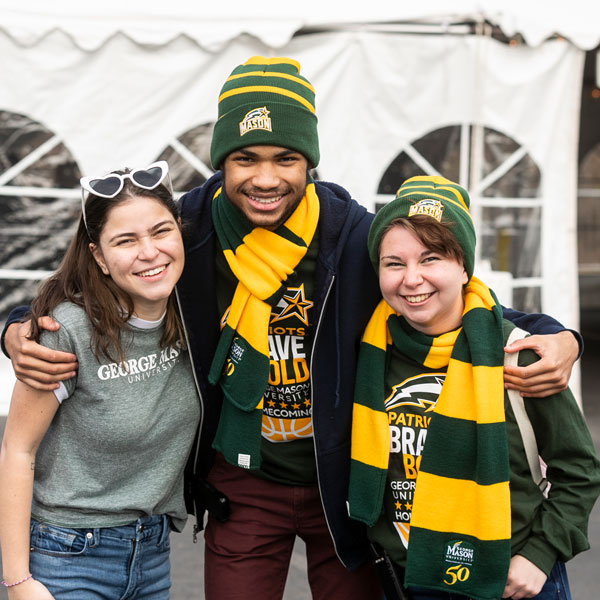 The quad in front of the original Student Union Building (SUB I) has been a gathering place for students since George Mason University's earliest years. The benches that align the walkways between Fenwick Library, SUB I, Horizon Hall, and Krug Hall have long been decorated by Mason's many student organizations.
50 years later, the benches are still a popular gathering place, with more than 350 student groups fiercely competing to paint their own bench with their group's name, mission, emblems, and colors.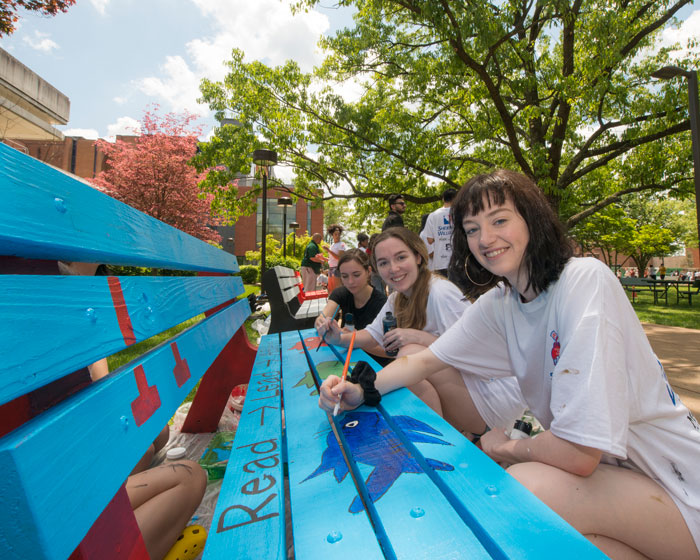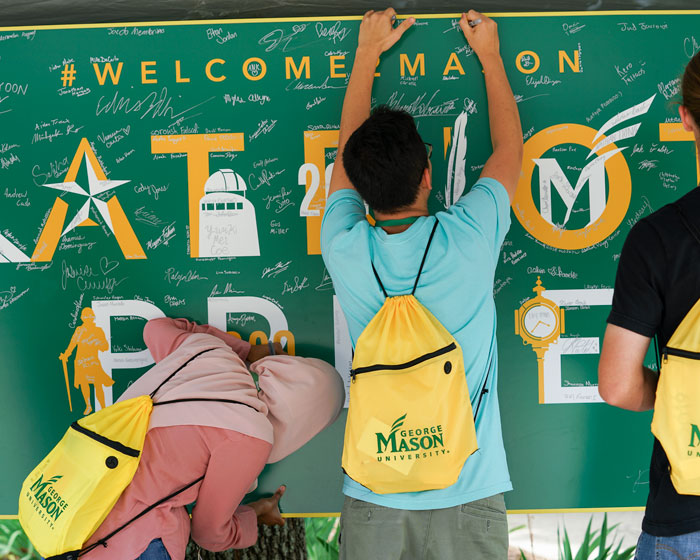 While rubbing George's toe simply caught on, other traditions have been specifically planned to support and commemorate Mason students. Take, for instance, the opportunity for incoming students to adorn their class sign with personal signatures each summer at Orientation. The signs are displayed on the Fairfax Campus and, upon graduation, the Alumni Association hosts a champagne toast at that year's sign to welcome the newest Patriot alumni.