So what might George Mason University look like in 2072?
Well, if you consider that 50 years ago no one would have foreseen what the university looks like today, it would be a bit foolhardy to guess. 
The next five to 10 years? We have more information to project that. The ongoing strategic plan and master planning processes will shape much of Mason's near- and long-term future. 
Here's what we think we know: Mason will continue to grow. Enrollment will rise between 5,000 and 10,000 students over the next decade, including online. Faculty and staff will grow by about 400 each. Buildings will rise on all three Virginia campuses.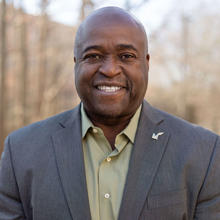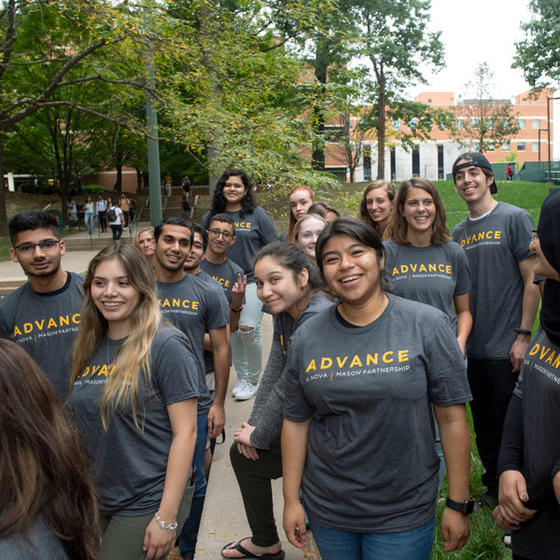 Mason Virginia Promise  
Every Virginia community college student should have a pathway to a four-year degree.  
The Mason Virginia Promise will extend the university's ADVANCE Partnership with Northern Virginia Community College (NOVA) to other community colleges around Virginia. Students who earn their associate's degree and meet the milestones would be guaranteed admission to Mason to pursue a bachelor's degree. And we are creating capacities to cover students' unmet financial needs because cost should never be a reason not to pursue a college degree. 
Virginians who need help starting or growing a business can get assistance from one of 27 Small Business Development Centers around the commonwealth.
---
Tech Talent Investment Program 
Virginia needs to increase and sustain its tech talent pipeline.  
The Commonwealth of Virginia's Tech Talent Investment Program (TTIP) is a 20-year program designed to produce 25,000 additional graduates in computer science, computer engineering, and software engineering. Initiated in part by Amazon's decision to locate its new headquarters in Arlington, the state launched TTIP to increase its tech talent pipeline. The program challenged 11 universities to create at least 25,000 new bachelor's and master's degrees in computer science and related fields over the next 20 years. Mason took the challenge.  
The commonwealth's investment is supporting the development of Mason's new digital innovation headquarters on our Arlington Campus that will host learners, educators, entrepreneurs, innovators, and community and industry partners. Students and faculty innovators will benefit from the presence of in-house incubators, accelerators, and start-ups. Businesses will have access to research and tech talent. The collaborations will boost Mason's tech talent production and will serve as an economic driver for Virginia and the National Capital Region.  
---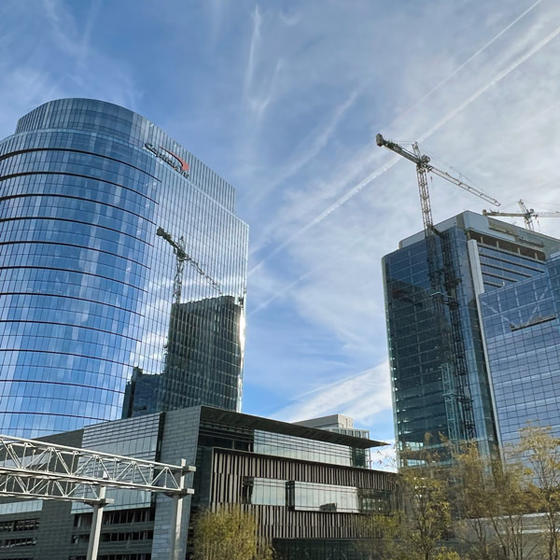 Mason Talent Exchange 
Experienced professionals need to upskill and retrain to keep up with evolving technologies. 
We are exploring new ways to provide education to experienced workers who were displaced as a result of the economic downturn associated with the coronavirus pandemic. The upskilling initiative is aimed at individuals with college degrees whose skills are increasingly mismatched for the changing job market.  
---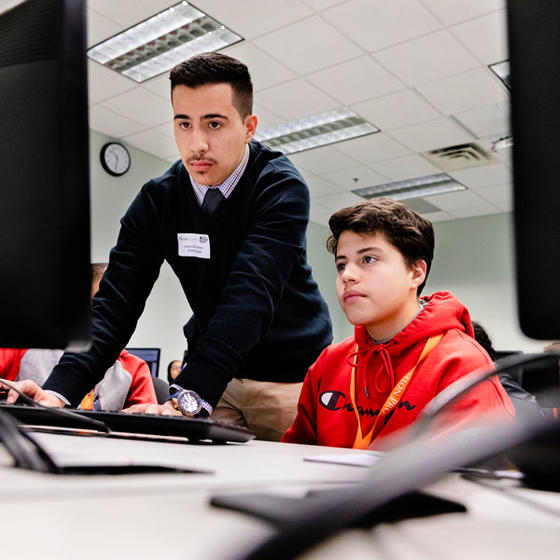 Expanded Early Identification Program  
The United States is on the verge of an "inclusive excellence challenge."  
African Americans and Hispanics are more underrepresented in higher education than a decade ago. Between 2026 and 2031, the ranks of high school graduates are expected to drop by 9 percent, and those students who remain are likely to be more diverse. Mason will expand our Early Identification Program (EIP) to help more Virginia students. This program has consistently had more applicants than spaces available. We hope to meet the demand, doing more to push forward young students in the state in their educational pursuits.  
---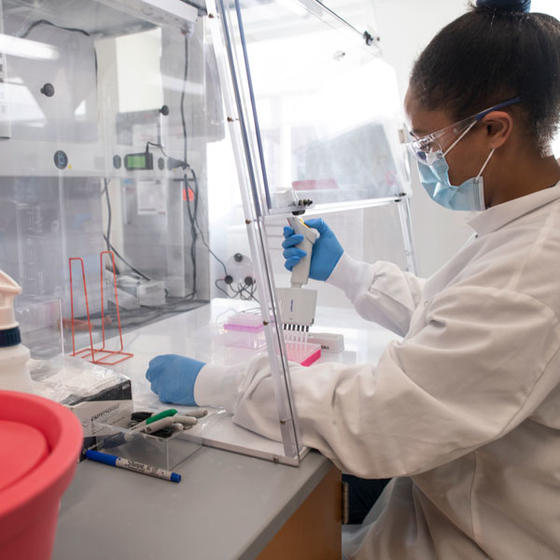 Medical School 
The United States and the commonwealth are facing a shortage of doctors.  
Virginia needs a public medical school designed and optimized for the 21st century. It should be stood up relatively quickly and economically, with a focus on clinical training. Mason stands ready. We are exploring how the Science and Technology Campus can accommodate a medical school to meet the region's needs. We are already partnering with the Unifor­­med Services University of Health Services (USU) in the successful Enlisted to Medical Degree Preparatory Program, which prepares highly qualified active-duty military members for medical school. First started in 2014, the program in 2021 was granted a 5-year, $20 million extension due to its strong success rate.   
---