Body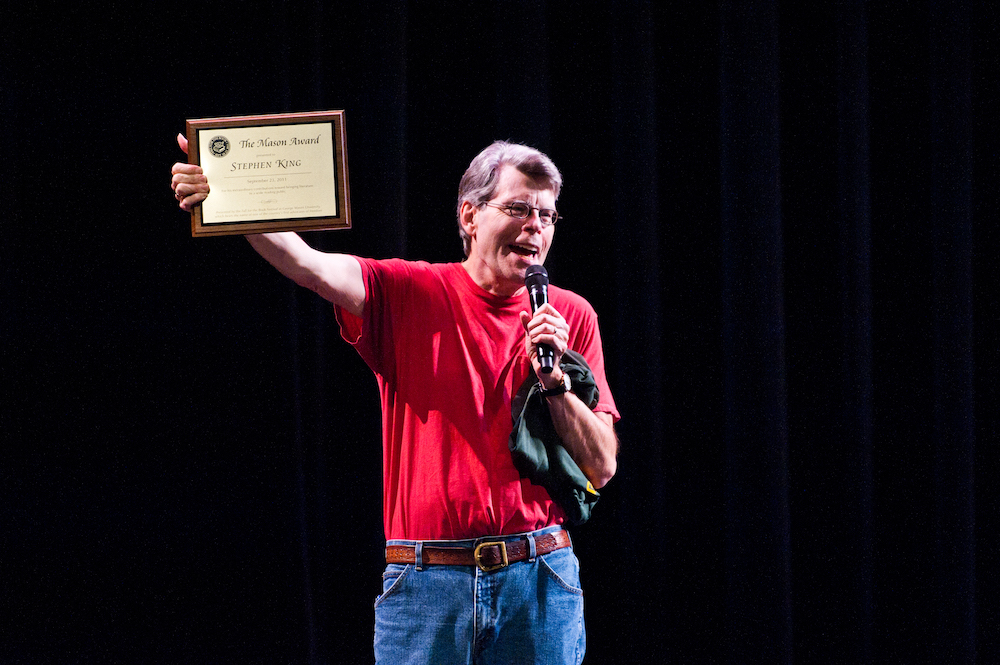 On September 23, 2011, Stephen King spoke at George Mason University's Fall for the Book before a packed Center for the Arts audience. He read from his soon-to-be-published book Doctor Sleep, a sequel to The Shining, and accepted the Mason Prize for his extraordinary contributions to bringing literature to a wide reading public.
Since 1999, Fall for the Book, an independent nonprofit literary arts organization based at Mason, has hosted such award-winning authors as Neil Gaiman, Diana Gabaldon, Mitch Albom, Amy Tan, John Lewis, and Angie Thomas, among others.
The festival promotes reading by sponsoring year-round events, including the festival held every October. This year's festival runs October 12–15, 2022. Partners include the Fairfax County Public Library, the Fairfax Library Foundation, and the City of Fairfax. Now in its 23rd year, Fall for the Book is Northern Virginia's oldest and largest festival of literature and the arts.
Find out more about this year's festival.
Photo credit: Alexis Glenn/Creative Services