Body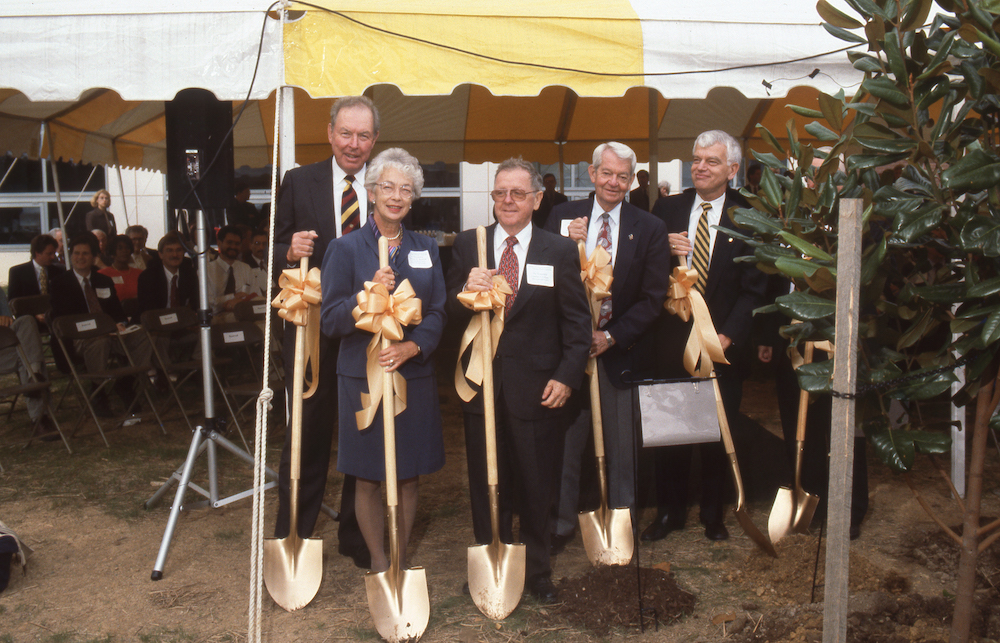 In 1994 George Mason University broke ground on 120 acres in Prince William County that was donated by IBM, local real-estate developers, and private families. Originally called the Prince William Institute, that parcel, now the Science and Technology Campus, anchors the Innovation Park in that county and is home to the Biomedical Research Laboratory, a Biosafety Level 3 research facility that is one of only 12 in the country, and an outdoor forensic science research laboratory that is one of only eight in the world.
In this photo from the campus dedication and opening of the first building on September 24, 1997, are former President George Johnson, Prince William County Board of Supervisors Chair Kathleen Seefeldt, State Senator Charles J. "Chuck" Colgan, Delegate Harry Parrish, and President Alan Merten.
Read more about the planning for the campus.
Photo credit: University Libraries' Special Collections Research Center, George Mason University Photograph Collection, 1950s-1999