Body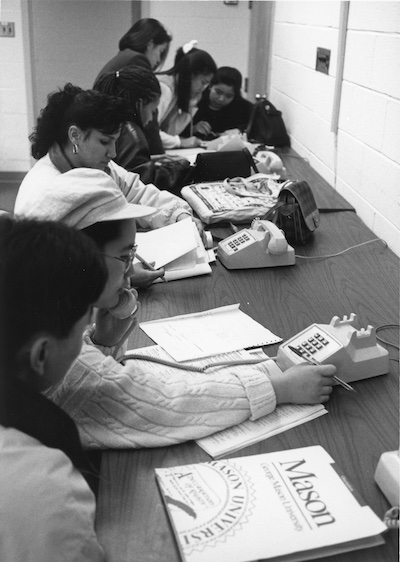 Thirty years ago this summer, George Mason University introduced phone registration. During Orientation 1992, incoming students were able to register for classes using a bank of touchtone phones in the Student Union II ballroom (now The Hub) and walk away with a printout of their fall semester class schedule.
The administration promised the procedure "usually takes fewer than 10 minutes." Although it beat standing in line to register, the process was not without restrictions. There was 20-minute time limit and a three-error limit per transaction. But students were able to call back if they were disconnected. 
Photo credit: University Libraries' Special Collections Research Center, George Mason University Photograph Collection, 1950s-1999.