Body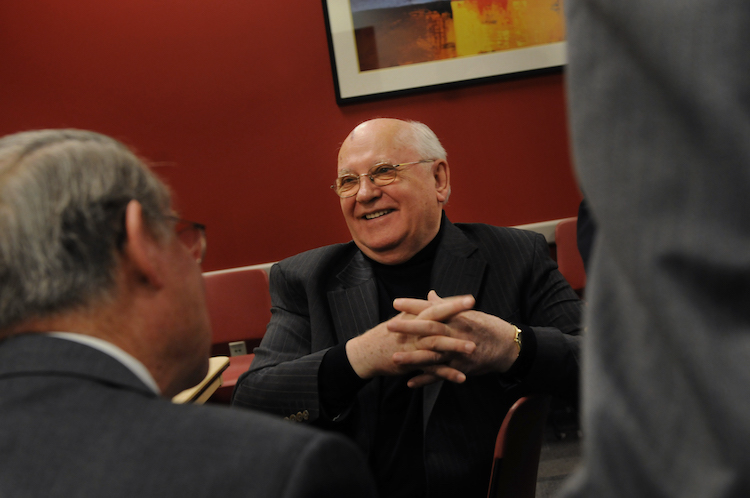 Mikhail Gorbachev was no stranger to George Mason University. On March 24, 2009, a sold-out crowd of 1,500+ students, faculty, staff, and others gave the former Soviet leader a standing ovation as he took the podium for his keynote address at a two-day Mason conference titled "1989: Looking Back, Looking Forward." The above photo shows Gorbachev meeting with attendees at a reception in his honor during the conference.
This was not late Soviet leader's first visit to Mason. He also spoke at the World Congress on Information Technology in 1989.
Gorbachev, who is credited for ending the Cold War, died on August 30 at the age of 91.
Read more about "1989: Looking Back, Looking Forward."
Photo credit: Creative Services