Body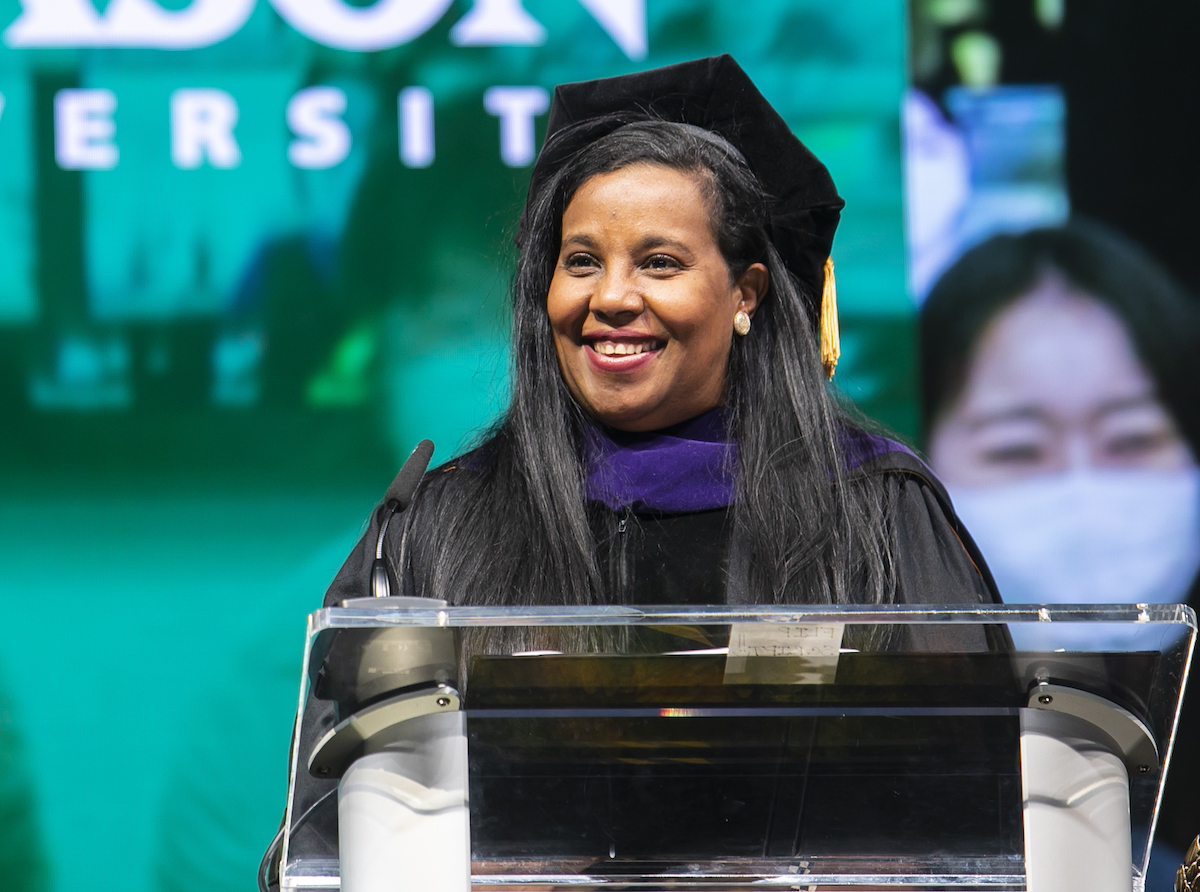 George Mason University alum Charniele L. Herring has made history with her barrier-breaking career in Virginia state politics.
Herring, BA Economics '93, was the first African American woman from Northern Virginia to be elected to the state legislature when she won her seat in 2009. She later became the first African American to lead a major political party in the state when she served as chair of the Democratic Party. In 2020 Herring became the first woman and the first African American to be named majority leader of the House of Delegates and as chair of Courts of Justice.
Representing the 46th House District, in the Alexandria area, Herring has introduced or guided legislation related to social justice, education, small businesses, the environment, substance abuse prevention and treatment, and other issues. She also founded the Virginia Legislative Reproductive Health Caucus.
Prior to her becoming a member of the House of Delegates, Herring was twice appointed by former governor Tim Kaine to the Council of the Status of Women, a role she had to give up once elected.
Born in the Dominican Republic, Herring was first exposed to public service at age 13 when she testified before a presidential committee about the need for continued health care coverage for military dependent children, which she was at the time. Issues facing young people continue to be high among her priorities.
"I believe that if your child gets an early and strong start in their education, they are going to succeed in school and go on to get a degree or degrees, which is important for our economy and Virginia," she told the Mason Spirit in 2012.

Herring, who for a time in high school lived at a Northern Virginia homeless shelter, participated in Mason's Student Transition Empowerment Program (STEP), which recruits and retains talented students from underserved backgrounds.
"It is such an important program to me personally," she said of STEP. "The program provided me with the opportunity to demonstrate that I could do college-level work, which I did during that summer at Mason, and that was how I got admitted."
After completing her bachelor's degree at Mason, Herring went on to earn a juris doctor from the Columbus School of Law at Catholic University.
She continues to advocate for STEP and shared her Mason experience with the university as the Winter Commencement speaker in 2020.
Herring also served as host of ceremonies at Mason President Gregory Washington's Investiture in October 2021. More recently, she was on campus to join in celebrating Mason's 50th anniversary on April 7.
"Mason gave me a great foundation, and it is wonderful that a state school did that," she said. "That's one of the reasons I feel obligated to give back to the state."